Ninja Parc threw a scary-good Halloween party in Newcastle and Townsville on Saturday 31 October.
The all-day-long celebration was flooded with over 100 kids and adults at each location, with fierce competition for the best dressed.
Teenage Mutant Ninja Turtles and Ghost Busters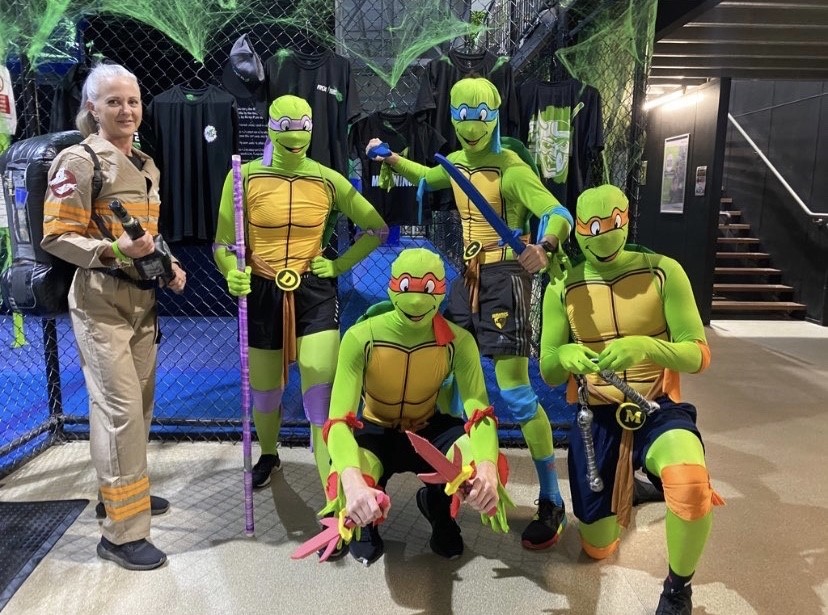 Ghoulish Court Jester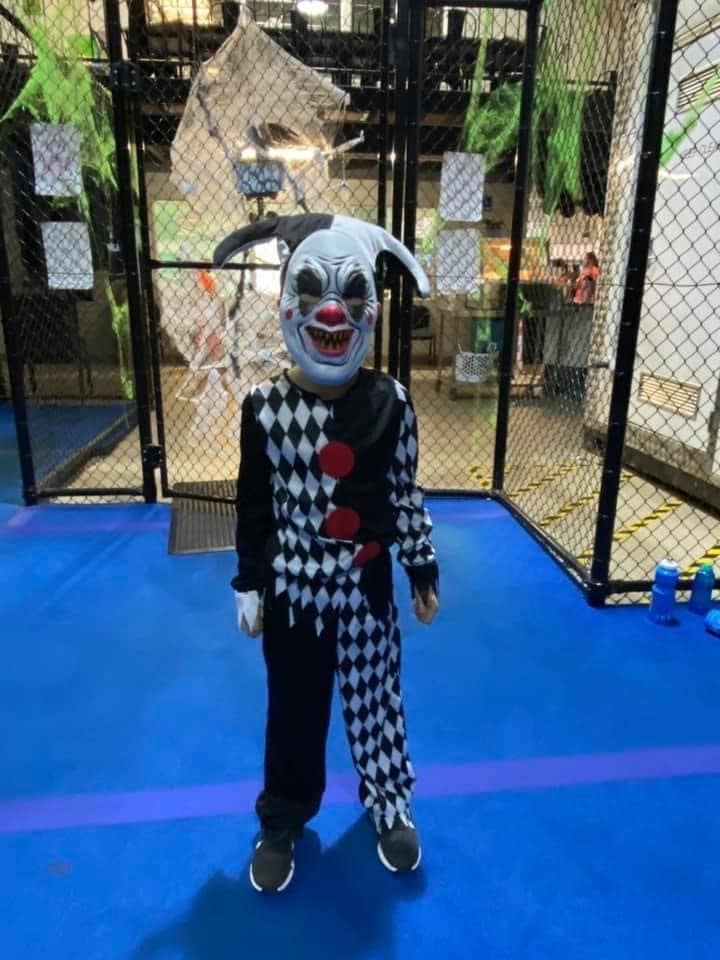 Dark Angel and Evil Clown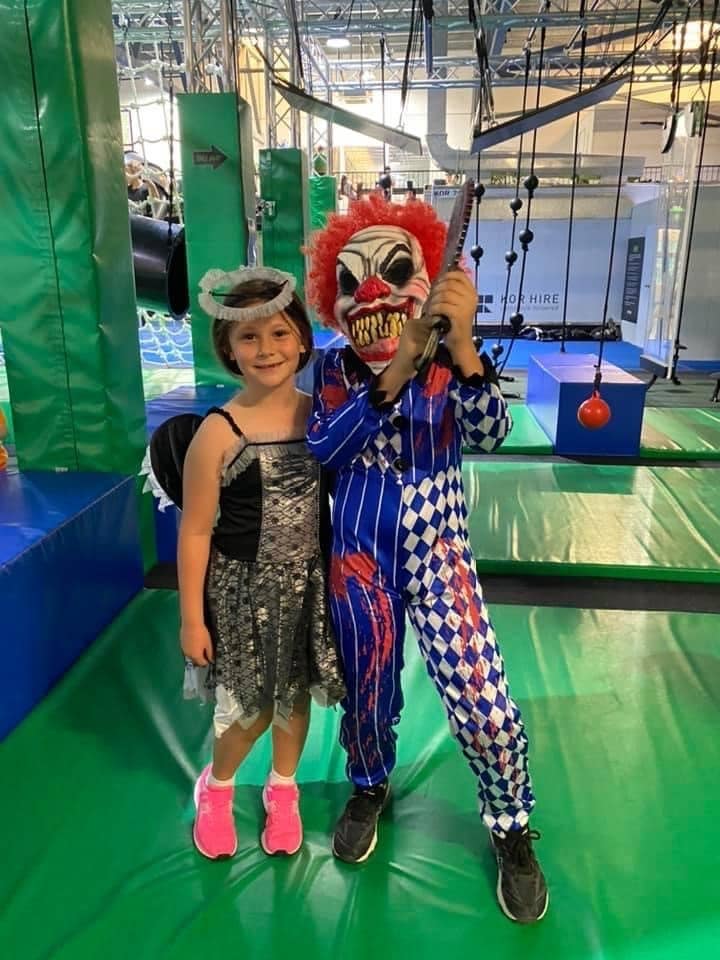 Aladdin and Rey of Star Wars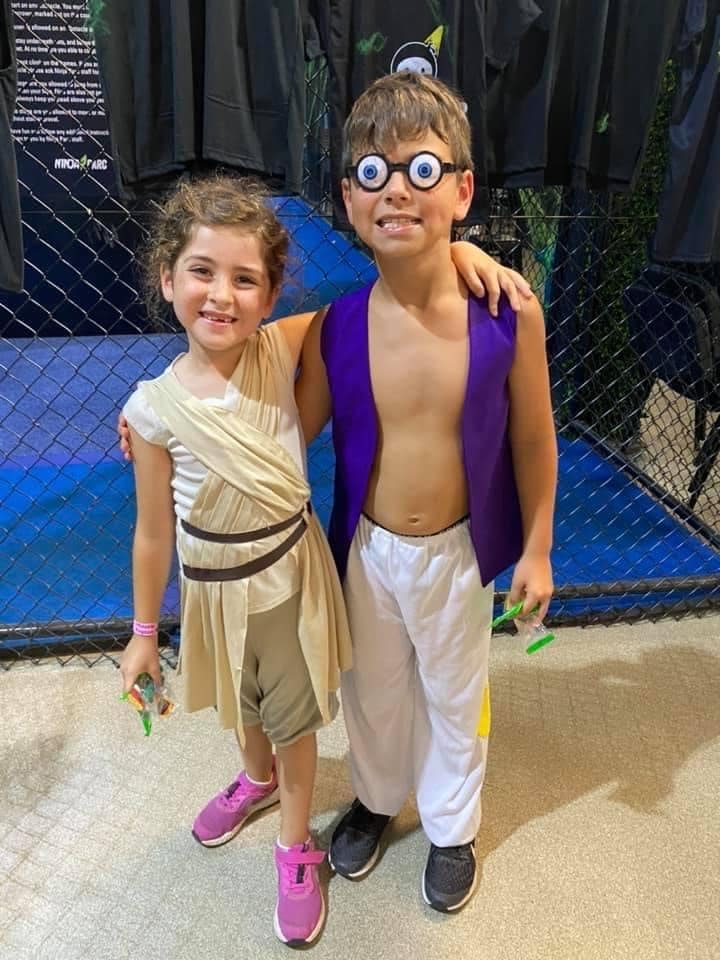 Harley Quinn and The Joker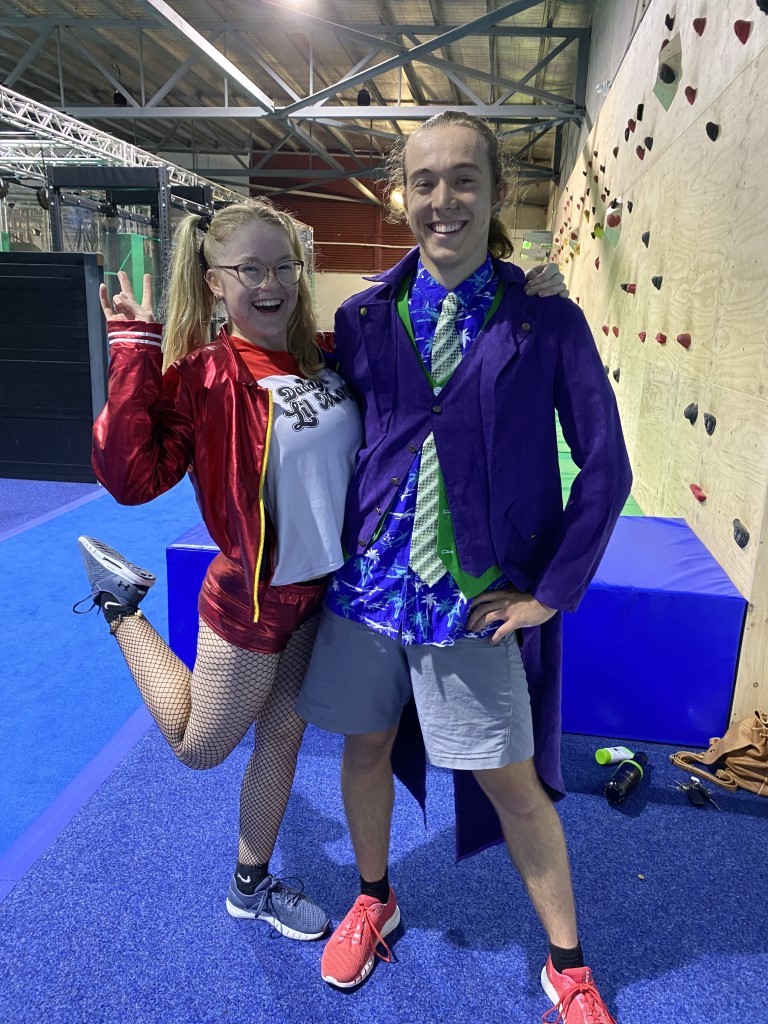 The Hulk and Legendary Rock Star, Benny Wright from Ninja Warrior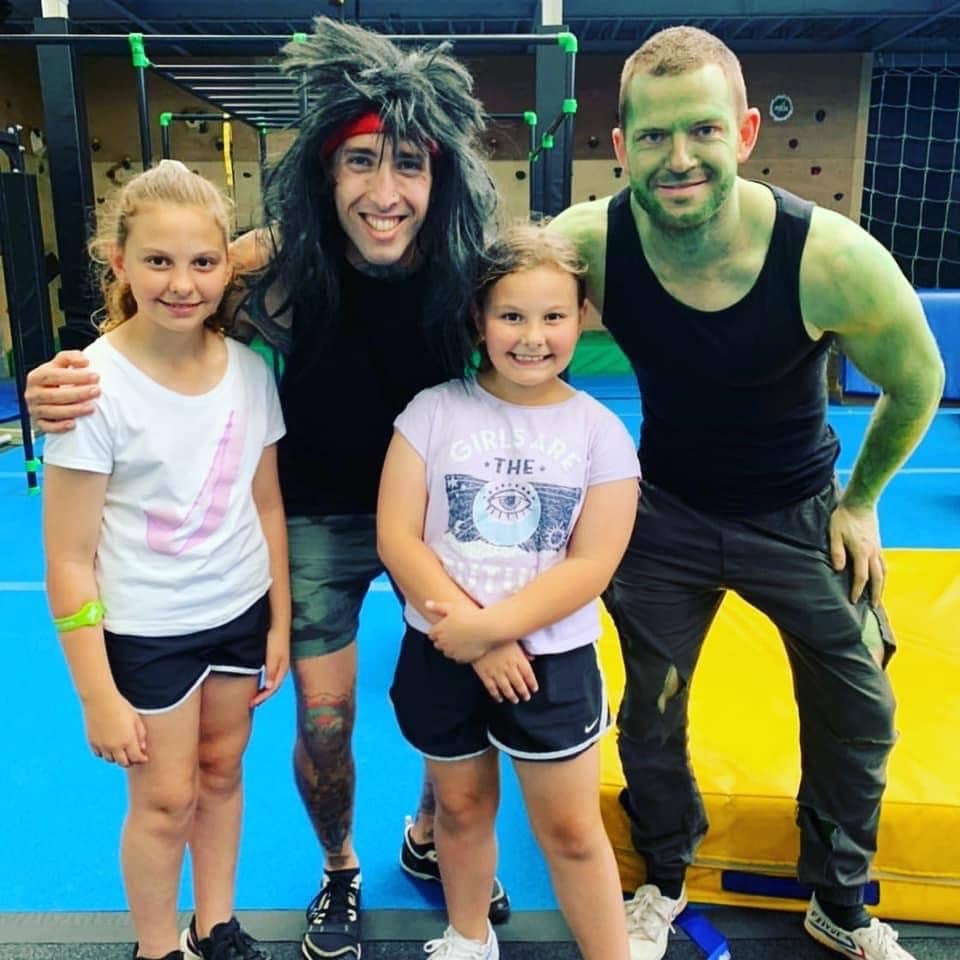 Spooky mini games and challenges like Zombie Tag, Ghost Chase and Pumpkin Ball ran throughout the celebration.
And there were plenty of wild prizes up for grabs. Most notably, glow in the dark bugs, witches' noses and googly-eye-glasses.
Sally Barlow, mum of Sophie and Charlotte – featured in the above image with The Hulk and Rock Star – said: "The day was so much fun! The staff costumes were amazing. My girls really enjoyed the hunt for prizes and being taught how to roll through the obstacles by Ninja Warrior star Benny Wright. As a parent, I really loved being able to sit back and watch the girls have such a good time."
Our Townsville Ninja Master Jodi said: "Our members and casual visitors absolutely loved the party. The kids loved dressing up; and the spooky mini-games and prizes were a huge hit among everyone. We can't wait for the next event!"
Ninja Parc will throw another party early December to celebrate International Ninja Day.