Beginners Parkour is designed to help those who want to move with speed master the basic skills of Parkour, including balance, coordination, agility and strength.
Classes include moving through obstacles with rolls, jumps, vaults, swings and more!
Parkour is the ultimate way to challenge your body. To move swiftly and effectively. Are you ready to give it a try?
Select your location below. Bookings are essential at all locations.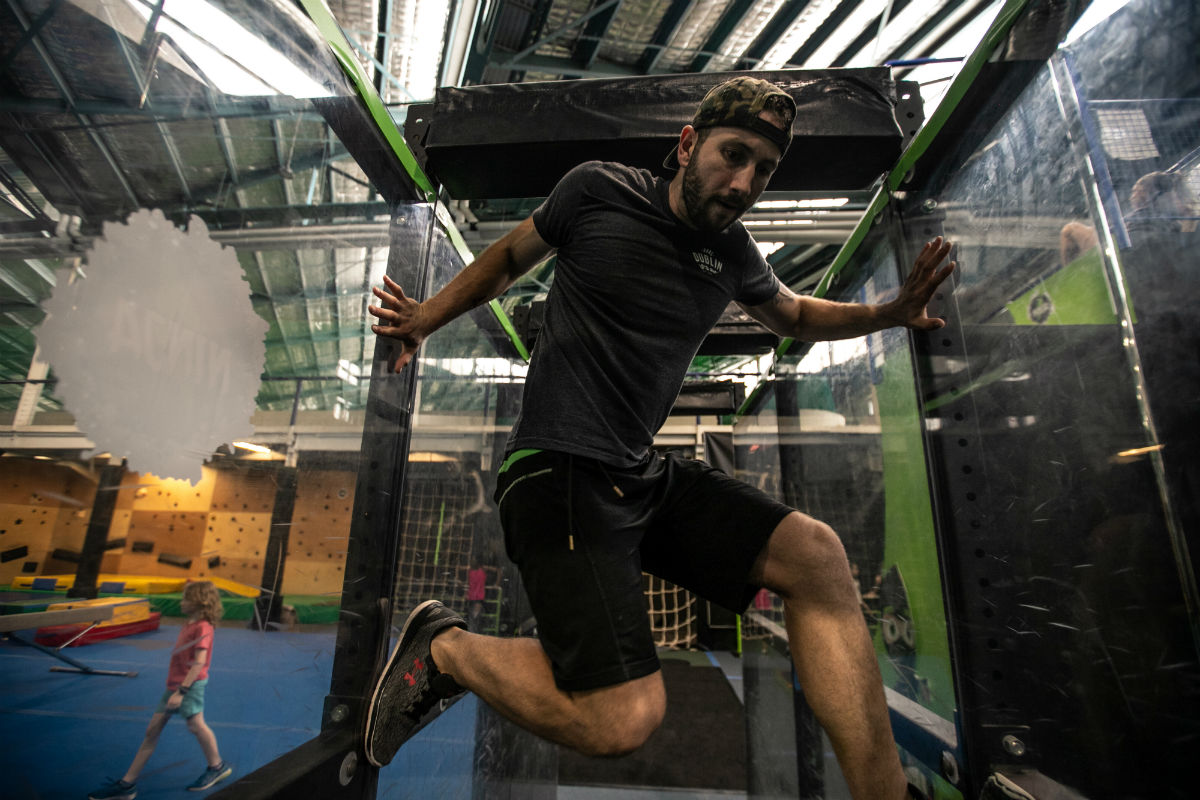 Learn the basic skills of Parkour with Ninja Parc Beginners Parkour classes.
In a fun and welcoming environment, under the guidance of an expert Parkour trainer, you'll learn how to:
Leap over walls, boxes and rails
Complete Parkour rolls, like the safety roll - to soften your landing, or the dive roll - to cover distance
Improve your footwork through balance focused drills
Develop grip and upper body strength through climbing obstacles
Launch and swing from bar to bar through lache training
Beginners Parkour is designed for teens and adults of all fitness levels.
For ages 12 and below, see our Little Ninjas and Mini Ninjas classes.
Parkour classes can be accessed through an ongoing Ninja Parc membership, or single casual class booking
All bookings – including member bookings – are essential
For any class participants under the age of 18 years, a parent or guardian must attend Ninja Parc to complete a waiver
You must arrive 15 minutes before your class is scheduled to start
Enclosed shoes must be worn
A water bottle and clean sweat towel are required
To learn more, or to book your first Beginners Parkour class, register your interest below.